Brandon Stratton has gained faith, sobriety, employment, and has reconnected with his family after finding help at the Ogden Rescue Mission.
It was just before the COVID pandemic hit with full force that I started looking for a new job. I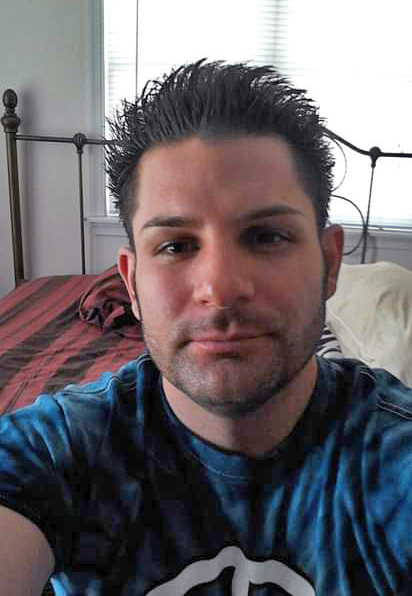 was living in Las Vegas and being paid well, but my work was spotty. Sometimes it was busy, other times my boss would call me and say he had nothing for me to do that day.
As I searched for more steady work, I connected with an Ogden Company that built booths for trade and convention shows and then transported and installed the booths at various locations in Utah. The job fit my skill set and they told me if I could move to Weber County they would put me to work on a full-time schedule right away.
I had a little money in the bank. I found a place to live and paid my first and last month's rent and deposit. I spent a significant amount on the specialized tools I would need to build the booths and presentation stands. Then I paid to have my possessions moved up to my new place in Northern Utah.
By the time I was done, I had very little money left, but was optimistic, looking forward to a new, dependable job and a new situation.
I went to work the first day. It was good and it seemed like I was a fit for the work we were doing. The next day the COVID pandemic dropped on the whole community. I, along with my coworkers, showed up to work and the building was closed and locked. We had no notice and I ended up receiving a check from the company for one day's work.
With no money and growing resentment, I sat alone in my apartment. In a new town I connected with some people I shouldn't have and started spending the last bit of money I had on prescription pain pills and other opioids. Most of the time I sat in my new place and felt sorry for myself. I figured I would stay there until they kicked me out.
When I was finally evicted it was summer of 2020 and I packed a big backpack full of most of my possessions, like my laptop, clothes, and identification. I walked outside and discovered a local homeless shelter, which required me to store my backpack in a shed if I was going to stay there. The next day when I went to get my backpack it was gone, and no one there knew what had happened to it.
I started living on the streets of Ogden with nothing. Sometimes, especially during winter, I would find quick low wage jobs and earn money and use the money to bounce from cheap hotel to cheap hotel while spending whatever I had left on drugs.
It was winter of 2021 when I was at rock bottom. I was taking shelter at a semi-enclosed bus stop from a blizzard that was blowing snow sideways. At the time, I had no idea what the Ogden Rescue Mission was, where it was, or what it did. By God's providence, a person who was passing by saw I was in trouble. He stopped and told me that there was a place just two blocks down the road that could help me.
I went to the Mission that night and the next day joined the New Life Program. Since that day, my life has changed. Before I came to the Mission, I probably had picked up a Bible twice in my life, and that was just to move it from one place to another.  In the New Life Program, I engaged in the classes and found I could understand what the Bible said. When I found out the meaning behind the words, I discovered I could enjoy the Word of God.
Now, when I get negative thoughts in my head, I open the Bible and find truth there that helps change my thinking. The work therapy part of the program helped me overcome the laziness I had grown into as a homeless person. Through the classes I received, I have been able to get sober and reconnect with my parents and siblings, who didn't know what had happened to me for several years.
I have worked to get a new ID and Social Security Card back and have secured a job at a local business down the street from the Mission. The business owner has several different parts of his business so one day I might be working at the skating rink he owns and the next day I might be delivering a hot tub for the home spa part of his company.
I am saving up money and hope to be able to find a place to live soon. I have applied at several places, but (likely because of my eviction during COVID) I have not been accepted yet. I know, however, that God's timing is perfect, and He will provide me with the right place to live at the right time.
Thank you so much for supporting the Ogden Rescue Mission and for allowing people like me, who may have no other place to go during a winter blizzard, to find a place that will take them in and offer life-changing help.
Help someone off the streets and transform a life by donating today!
Your Support Can Change Someone's Life.