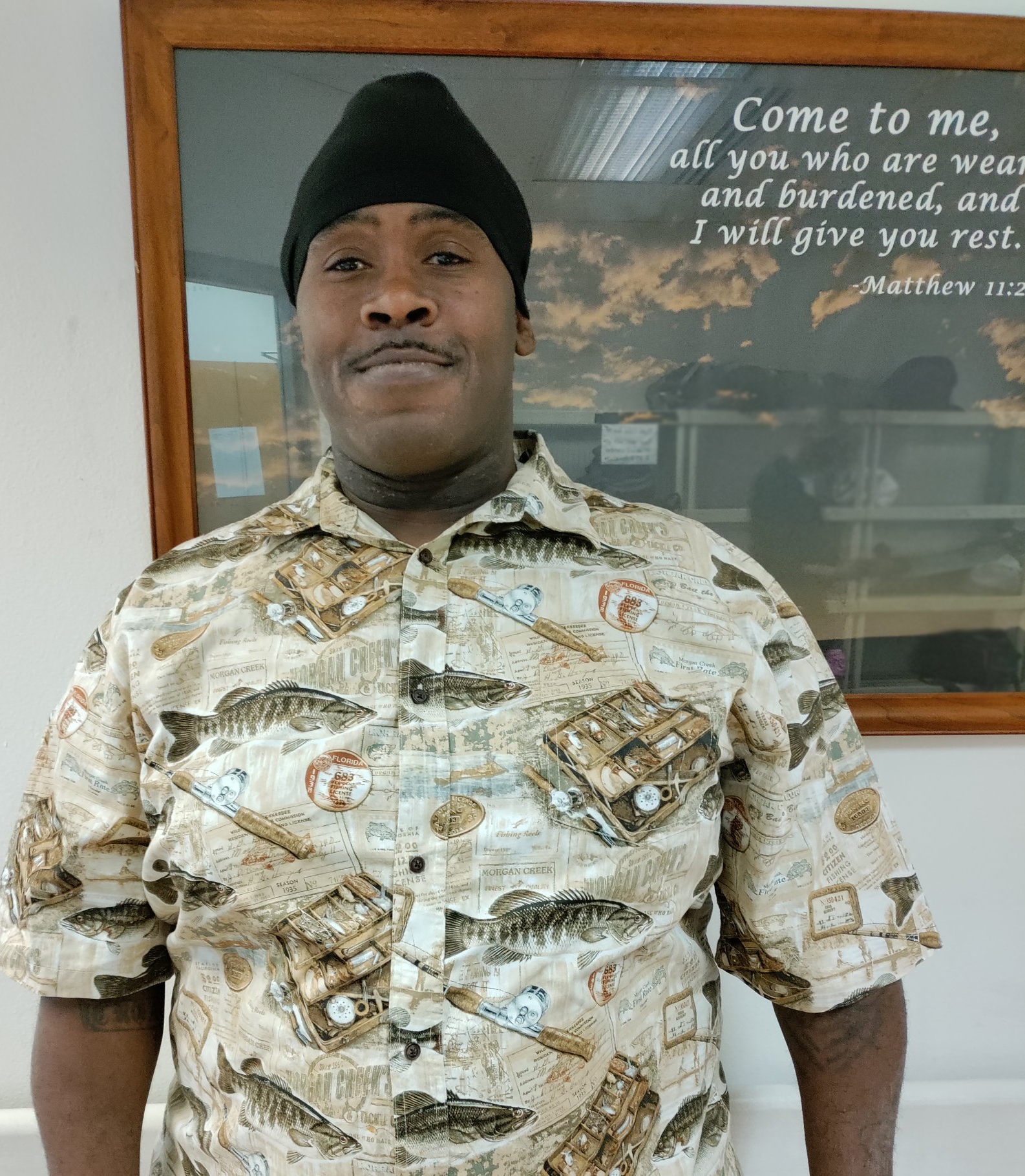 Craig Perry—A Friend Helps A Hopeless Man Find New Life In Ogden
A little over a year ago I was living a nightmare and feeling hopeless. I reached the point where I truly wanted to die.
My life hadn't always been that bad. I had a house and a job, but still had struggled with drug use in the past. Then, a few years ago my mom lost a battle with a terminal disease. It was terrible seeing her die. My mother was my best friend and, in my mind, I lost all hope when she died.
I started using drugs every day. Then I would use more drugs and then even more. I wouldn't go to work. I wouldn't come home. Soon I lost everything and started living on the streets. While living homeless, I was in a bad neighborhood that seemed like it was just full of evil people. It was scary but I was trapped in drug abuse and the hopelessness of grief.
TALKING WITH A FRIEND
But one day, I was talking to a guy I had known from the streets. He wasn't homeless anymore and he told me about how his life had changed at the Ogden Rescue Mission. He told me it was a faith-based program that helped people get sober, find employment, and secure housing. His name was Todd Sumpter and he actually shared his testimony in the November-December edition of Restored Lives.
I thought if the Rescue Mission could help Todd, maybe it could help me too. And it did. When I came to the Mission everything changed for me. The Mission had a totally different energy from the streets. It was almost too nice, like a fairy tale. I had never come across so many nice people in my life. The place shocked me. I discovered there was another way to go than the way I was living.
I joined the Mission's New Life Recovery Program, which is the program had helped my friend Todd turn his life around. The counselors and staff here helped me get my head clear. I felt normal again and I started to see things in a different light. I finally found out that there is a God, and that He was giving me a second chance at life.
I came to realize that God is in all things (even things that seem bad at the time) and I found I could thank Him for that. My counselor helped me work through the Genesis Process curriculum they use on the New Life Program. That curriculum is what God used to save my life. The New Life Program made me look at myself. That Genesis book made me look at what was wrong with me and then ask God for help.
A NEW LIFE
Today I am enjoying not being on drugs, which I didn't think would ever be possible. I live by another code now. As part of the New Life Program I am connected with a local Christian church, Emmanuel Church here in Ogden. I love the preacher there because he teaches the real basics of God and the Bible. He shares the Bible in a way that I personally can understand and apply to my daily life.
My church family helps me understand that God wants you to apply the Bible to your own life. They have helped me see how all the pains, and trials, and tribulations that we go through can actually help us to get to know God better. Sometimes, God puts us through those things so we will depend on him more and seek a relationship with Him.
My family has seen the huge change in me. When I went off the deep end into drug abuse and street life, I thought I had lost all relationships with my family. I thought they would never welcome a relationship with me again. But thanks to God they have.  I have four children and three grandchildren, and I am able to talk and text regularly with them.
When it came time for me to enter the employment phase of the New Life Program, I got a job at a local web-based bookseller that specializes in the buying and reselling of new and used books online. It felt great to be working again and I can save up some money for when I leave the Mission. Still, I have bigger plans.
HOPE FOR THE FUTURE
I am hoping to attend truck driving school soon. With the Mission's help, I have been able to secure my driver's license. With all the delivery driver and truck driver opportunities that exist right now, I believe I could have a successful living as either a local or interstate driver. So that is a goal I am working towards, even as I save up money, so I have rent and deposit for an apartment when I graduate from the New Life Program later this summer.
I look forward to my new life, whatever it holds. Yes, I have plans and goals, but most of all I want to stay in good relationship with God and in fellowship with his people at my church. I can't thank you, all the supporters of the Ogden Rescue Mission, enough. Without this Mission I would likely be dead or in jail. Instead I have a new life of faith, sobriety, and employment. Plus, I have hope for the future. Thank you for praying for people like me and supporting the Mission. Without you, people like me would not have a place to go when they are desperate and need hope.
Help someone off the streets and transform a life by donating today!
Your Support Can Change Someone's Life.