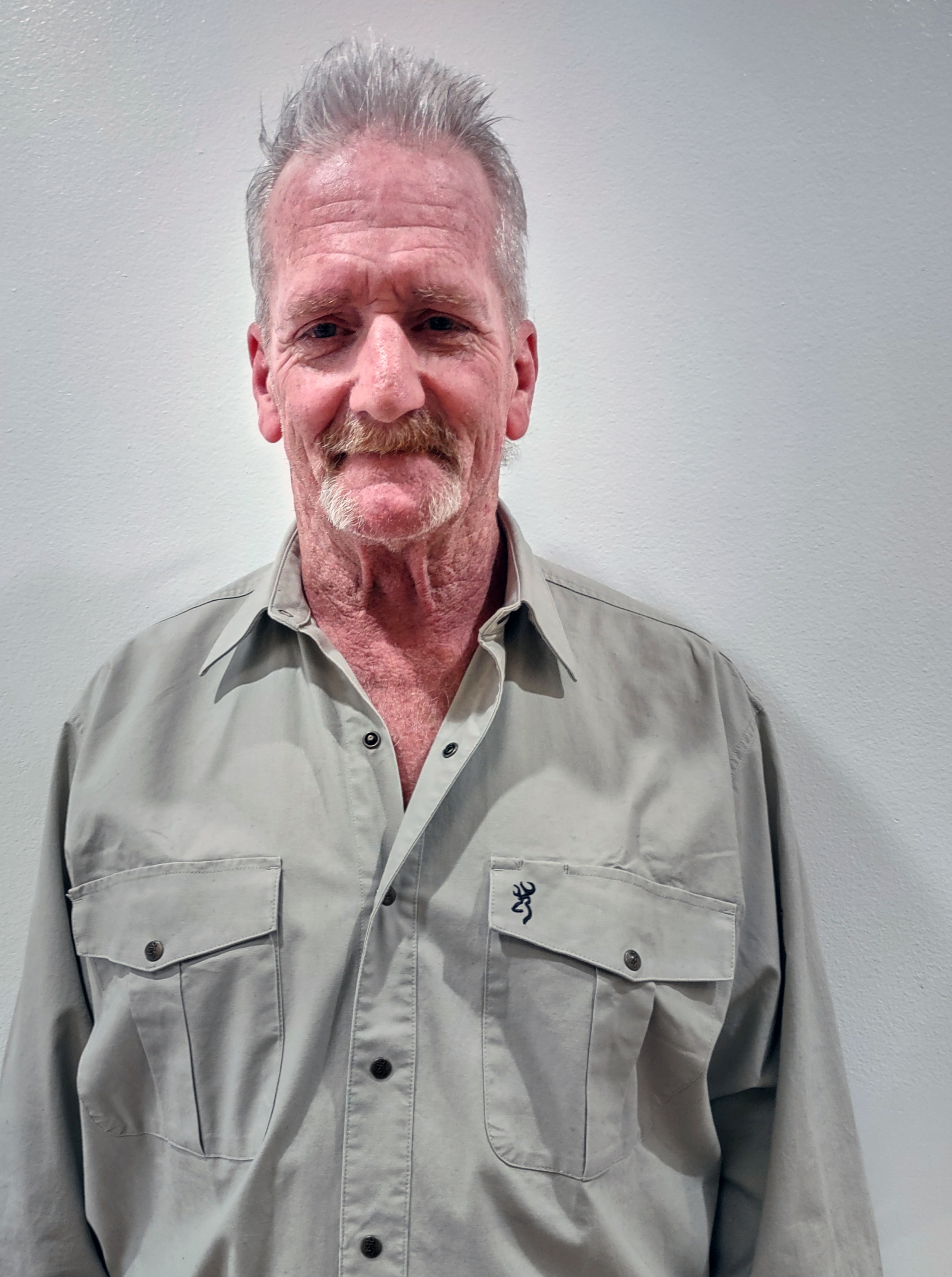 Tod Oman – From Pandemic Desperation to a New Life in Sobriety, Faith, and Employment 
I have struggled with substance abuse for most of my life, but never thought I would end up homeless, until I walked into the Ogden Rescue Mission for help. Since the day I joined the New Life Program, my life has been forever changed.
I grew up here in Ogden, going to Weber High School, but I left my house when I was 18 when I started drinking at parties every weekend, I  had a falling out with my dad, who didn't like my partying and walked out of the house. I moved to California and actually had a successful career in the private security business.
A GROWING SUBSTANCE ABUSE PROBLEM
After working private security, I became a heavy equipment operator. For the past 20 years, I have worked running heavy equipment used to install underground utilities such as water-main pipes. For most of my working life, I continued to use substances, such as: alcohol, marijuana, or meth. But despite my substance use and abuse, I have been able to live what many people might call a fairly normal life from the outside: I had two successful careers in different fields of work. I got married, had children, divorced, but mostly enjoyed the "American" way of life – house, cars, and a good amount of job success.
But as this sin-filled world is destined to create; I began experiencing the pangs of life. As a substance abuser, I couldn't figure out how to go through the pangs, without drugs or alcohol. First, my marriage dissolved, and I was divorced. Next, in 2006, my son was killed.  While, those events were devastating, I held on to a sense of normalcy, working in California's Mojave Desert in the water pipe infrastructure industry.
Then the pandemic hit. Many people in Utah might not know it, but the COVID-19 restrictions in California were much more severe than they were in Utah. Almost all business grinded to a halt, including mine. Soon I was unemployed. There was simply no work for my company anymore.
TRYING TO SURVIVE THE PANDEMIC
Desperate, I started using my truck to transport drugs between California and Ogden. I was able to support myself but felt shame for bringing drugs into the city where I was born. Running heavy equipment for 20 years took a toll on my body and I knew I my shoulder needed medical attention.
I was able to qualify for shoulder replace surgery, but – as a vagabond truck driver – I needed a place to recover. I had stayed at the Ogden Rescue Mission a few times during my trips back and forth to California, and the staff there knew I had a drug problem.
I asked the staff if I could have my surgery and then spend several months recovering there. They initially declined, but then came back to me with a counteroffer. Since they knew I had  a substance abuse  problem  and  needed God's help to change my life they told me if I would join their New Life Recovery Program and seek help for my  addiction, I could have the surgery and recovery time while I was on the program.
I agreed to that bargain and it has truly changed my life.
FINDING THE HELP I NEEDED
Today I am 18-months recovered from my shoulder surgery and sober. If you have ever had shoulder surgery or known someone who has, you know it is a hard recovery and massive surgery. But with the Mission's help I have made it.
When I agreed to the Mission's offer, I never thought I would ever quit using drugs. But I found the Ogden Rescue Mission just rubbed off on me. Today I know that God protected me by bringing me to the Rescue Mission. I feel His Holy Spirit all the time, helping me.
I attend church at the Genesis Project here in Ogden and feel blessed to learn more about God, his Son Jesus, and the new life He brings. A few months ago, I entered the employment phase of the New Life Program and secured a job through Easter Seals, which pays older workers to do work for nonprofits.
Through this relationship, I am able to be paid to be the full-time night security guard for the Ogden Rescue Mission, while still living here and having the continued support I need to stay sober and in recovery. Because of my background in California's private security industry, I feel I am uniquely qualified to supply security for the Mission.
FORGIVENESS AND HELPING OTHERS
As a former drug addict and homeless person, I can relate with all the people I now deal with, but I also have a solution for them. I tell them my story and let them know they don't have to live outside and stay in their addiction.
They can come inside, have shelter, eat food, get clothing, and have help to find legitimate employment. I love being able to not only protect the Ogden Rescue Mission and the homeless friends we serve, but also to offer those who are living on the streets an option for a changed life. As I have grown in my job as the Mission's night security man, I have seen the devastating effects that drugs have on people's lives and see more clearly the devastating effects they had on my own life. I feel guilt and shame when I think about the lives I might have ruined helping to traffic drugs in the past, but I know that God's grace, through the sacrifice His Son Jesus made for me, erases the guilt I would otherwise face when I finally meet God face-to-face.
God is also rebuilding my family.  I talk with my dad every other week and have a good relationship with him. I am grateful to God for restoring my relationship with my dad and with so many other people in my life. I also thank you, the faith supporters of the Ogden Rescue Mission for providing a place where people like me, who were destined for prison or worse, can find a restored life. Thank you so much!
Help someone off the streets and transform a life by donating today!
Your Support Can Change Someone's Life.