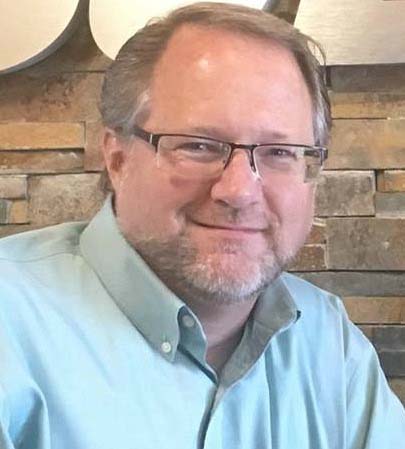 What It's Like to Cook Meals at the Ogden Rescue Mission
I am so amazed by our Kitchen Crew at the Ogden Rescue Mission. I often think there is no harder job in the food industry than being a cook at a Rescue Mission. Most restaurants have a fixed menu that do not change very often. They purchase the food they need to prepare what is on their menu with anticipated customer levels and have ample refrigerators, freezers, and dry storage to meet their needs.
It is a little different at the Rescue Mission:
We don't know what food will come in from donations, or what will be the freshest to use for a meal. Each day we look at what is in the pantry and start to plan the meals for the day from what is on hand.
We have six distinct meal services a day. Three for our homeless friends and three for the men and women on our New Life Recovery Program. We do our best to serve the same meal to each group. If we don't have enough of some food items, the Kitchen Crew preps two meals based on what we have on hand. This could mean up to six or more different meals planed and prepared each day. This is especially true when we are low on food, and we have to serve two or three entrees to feed everyone that comes for the meal.
We don't know how people will show up at any particular meal service. We know the hour of the day we will open the door to the kitchen and have people walk in. We watch the weather, gauge the number of people in the day room, see how many of our friends are milling around outside, or already standing in line. Then we start cooking. We plan for our expected number and when more show up our Kitchen Crew cooks more.
We are often blessed with kitchen volunteers for breakfast, lunch, and dinner to help prepare and serve the meal. Our volunteers rotate daily, so each day our Kitchen Crew looks at the schedule and prepares to train and lead the group that is scheduled to come in, since groups come in different sizes and always have varying cooking skills and have different amounts of time that they are available to help.
For any of you who have ever prepared meals for your family or hosted a Thanksgiving dinner for friends and loved ones, you understand how hard it can be. Then imagine what it's like to not know how many people are showing up, but you know it will be a lot.
To be on the Kitchen Crew at the Ogden Rescue Mission you need a desire to give back to a hurting community who may be so hungry and cold they forget to say, "thank you." We often say hope starts with a meal, because when that hurting person enjoys a hot meal, gratitude fills their heart and they can think about other things that matter: like where they are going to sleep for the night, or if they should join the New Life Recovery Program.
Personally, I am so thankful for our Kitchen Crew, volunteers, gift-in-kind donors, and financial donors. We would not be able to provide nearly 100,000 meals a year in Ogden without all this support. These are critical meals to our homeless community, men and women on the recovery program, and food boxes to Ogden families in need.
As you prepare and gather with family and friends at your Thanksgiving Feast, please remember those who have no place to go. Please pray for them that they would be able to break out of homelessness so next year they can celebrate with family and friends. Pray for strength and wisdom for our Kitchen Crew and Staff Team who are serving this community. Pray that they could say the right word at the right time to help heal a person's heart.
We are still preparing for out Thanksgiving and Christmas Banquets, as well as the meals we serve every day. Please consider dropping off a turkey, ham, or your favorite fixings to help our hurting community celebrate. You can also provide a gift to the Ogden Rescue Mission in the enclosed envelope to enable everything we do to help hurting people off the streets.
We are so thankful for you, who enable what we do "together" every day of the year.
God bless you,
Chris D. Croswhite
Executive Director
Check Out Other Newsletter Articles
Roger Hess: God Heals a Broken Heart At The Ogden Rescue Mission
How You Can Help With Our Thanksgiving and Christmas Banquets
Ella Torres: A Mother Finds Sobriety, Faith, And A New Life At The Ogden Rescue Mission