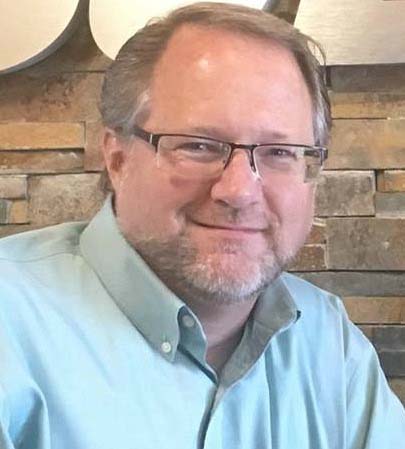 JOIN US IN PRAYER AS WE FACE A 44% INCREASE IN HOMELESSNESS
Some of you may have seen the 2022 homelessness report released last month by the Utah Department of Workforce Services' Office of Homeless Services.
While the report focuses on 2021 data, it amplifies what we have been seeing at the Rescue Mission in 2022. The bottom line is that homelessness is impacting more and more members of our community.
Joseph Jensen, data manager for the Office of Homeless Services, told local news outlets that skyrocketing home prices and ever-increasing rents are fueling Utah's increase in homelessness. It's important to note that all of the 2021 data was developed prior to inflation taking a grip on our country. So in addition to rising housing costs, inflation has forced even more families and individuals into homelessness.
As an example, between our shelters in Ogden and Salt Lake, we provided 19,178 nights of shelter through May 2021. Through May 2022, we have provided 27,617 nights of shelter, a 44% increase. Not only do these numbers reflect the recent reality, but people are calling the Rescue Mission asking for shelter starting on the specific date they know they will become homeless. Others are coming to us, letting us know they are living in their car, and asking for food and a place to shower.
I share this with you, our faithful supporters and partners, so that you are aware of the escalating need. I also want you to know that we have strategies in place to address these growing needs and that your support is critical to helping poor families and individuals escape homelessness. The first part of the strategy is prayer. Please keep us and people struggling in homelessness in your prayers.
We are working with individuals and families who are newly homeless to get them rapidly rehoused. As part of this effort, we connect with partner agencies to link people to housing opportunities. We also have in-house employment coordinators who connect people with jobs. Of course, for those who are homeless because of addiction, we have our New Life Recovery Program, which is a holistic, God-dependent approach to life change.
But for those who are situationally homelessness simply due to economic factors, our Transitions Program provides quick access to employment and housing. As needs grow and economic situations change, our efforts are evolving to meet the numbers of people who come to our doors needing help.
During this time, we need your prayers and support as much as ever. In the face of this urgent situation, we are dependent on God and your support to meet the need. We continue to offer the levels of support our homeless friends need to get off the streets. Sometimes it is a quick connection to a housing or employment opportunity. Sometimes it is a life-transforming recovery program.
We offer all these services under the banner of sharing the love of Jesus. This means our services are compassionate but are also delivered with the understanding that this world is not our home. We serve with love knowing that having a relationship with Jesus, who has provided the forgiveness of sins and the hope of eternal life, is what truly matters.
Thank you for supporting the Rescue Mission during this time of tremendous need. We covet your prayers and gifts as you are able to give them.
God bless you,
Chris D. Croswhite
Executive Director
Check Out Other Newsletter Articles
Joseph Burke: A Former Football Player Finds A New Life At The Ogden Rescue Mission
Support Operation Hydration And Help Us Make Sure Our Homeless Friends Stay
Safe This Summer!