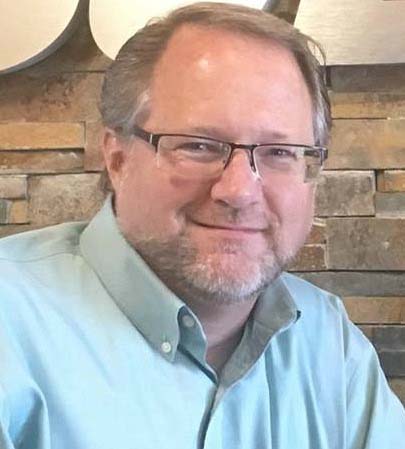 SERVING THROUGH COVID
I was excited to see recent numbers showing that Covid-19 infections have claimed relatively few lives of the homeless here in Utah. I know this might not be the case in other states (as Todd Sumpter relates about Florida in his testimony this month), but I believe that God has used the Ogden Rescue Mission to help protect lives here in Utah.
By God's providence, we have been able to serve the homeless throughout this whole pandemic. Service has continued as we have taken precautions to keep everyone safe. We have set up sanitization stations throughout the Mission. We take temperature scans when people come through our doors. We employ social distancing and mask precautions when prudent and we have helped the homeless get access to vaccines if they want them.
We also help our homeless friends find access to testing when needed and when one of our homeless friends is diagnosed with Covid-19 we can direct them to community resources that provide quarantined beds where people can safely stay until they are well.
All these measures, along with God's grace, have allowed us to avoid any significant Covid-19 outbreaks and created a safe, reliable place where our homeless friends in Ogden can be safe during the pandemic. While being safe and reliable might not seem like much, think about the anxieties you have felt during this whole Covid-19 situation. Then imagine the anxiety a homeless person might feel—fearing that they won't find a safe place away from people who might get them sick.
As many of the spots that the homeless might turn to for refuge—restaurants, public spaces, hotels, etc.—closed temporarily or permanently because of the pandemic, Ogden Rescue Mission has remained a constant support home. Having the Ogden Rescue Mission as a safe haven has meant so much to our homeless friends and greatly calmed their fears and worries. The homeless community knows that we will be here for them, when they have no place to go.
We couldn't be this lighthouse without your support that keeps our doors open. If you think about it, your support has been critical in saving lives during this pandemic.
Throughout the pandemic your support has helped us:
Serve breakfast, lunch, and dinner every day
Provide safe, warm shelter to thousands of people who had nowhere else to go
Share God's love through nightly chapel services in coordination with local churches
Supply a free addiction recovery program that helps people get into faith, sobriety, employment, and housing
Aid dozens of men and women in finding jobs and getting off the streets
I know this pandemic period has been hard on us all, but join me in thanking God that He has minimized the impact on the homeless in Ogden. God has used your support to save lives and provide for the homeless during the pandemic. Thank you for creating a place where Ogden's least fortunate can continue to go when they are desperate and have nowhere else to turn. We would not be able to keep serving like this without you!
God bless you,
Chris D. Croswhite
Executive Director
Check Out Other Newsletter Articles
Todd Sumpter: God Transformed a Life at the Ogden Rescue Mission